Home

Business PR Page

★ Please anything consult Up to wire mesh!
We also welcome prototype of small lots and a very small amount. For example, if "I want only one piece of wire mesh of 10 cm × 10 cm," you might, we correspond to the demand.
★ We manufacture a product that customers demand to fit the era!
Inquiries to this Company
Japanese
Metal Products Manufacturing


Hasegawa Kanaami Co., Ltd.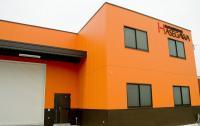 [Factory appearance]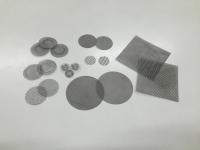 [Industrial Products: various filters]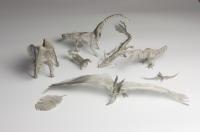 [Interior products: three-dimensional origami]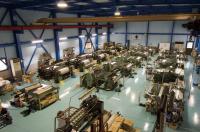 [Factory internal]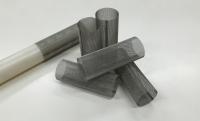 [Industrial Products: various strainers]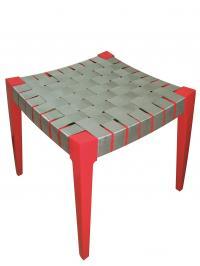 [Interior products: chair (1)]

[Industrial Products]
- We are producing high-precision filter strainer leverages weaving know-how of Twill, plain weave, etc. of various
- We will achieve a weave unprecedented texture and gradients to challenge the new weave in new material
[Interior products]
- We have pioneered a new product genre that origami of precision wire mesh in collaboration with the three-dimensional Kirikami writer using the metal fabric
- We have to expand the metal fabric to indirect lighting and furniture

1) We have the know-how of woven wire mesh can be accurately realized the customer requirements in such new wave and new material
2) We have the technical capabilities of high mesh, wire mesh production like no other
3) We can product manufacturing in total from the planning of creating products that are represented in interior products

1) For a motor vehicle equipment; precision in durable filter production
2) Industrial equipment; precision with high durability of the filter or strainer production
3) Three-dimensional Kirikami (wire mesh) products; metal fabric takes advantage of the three-dimensional Kirikami series (10 species animals and dinosaurs)
4) Interior goods; and design lighting and chair of metal fabric utilization

"We will create the happiness from the high-quality"
- We will create a product that is required to age by the ingenuity.
- We aim to be a company that can grow with the customer to have a feeling of gratitude.

★ February 2011: We have been approved for a management innovation plan which is based on small and medium-sized enterprises new business activities Promotion Act. (No. 1090-126)
★ January 2011: We will trademark registration a design wire mesh "Metal fabric". (No. 5384022)

■

Address
1-182, Kuko, Yao City, Osaka, 581-0043, Japan 581-0043, Japan

■

TEL
+81(0)72-990-5450

■

FAX
+81(0)72-990-5451

■

Representatives
Shinji Hasegawa

■

Date of Establishment
1968

■

Capital
5,000,000 yen

■

Number of Employees
5 people

■

Industry
Metal Products Manufacturing

■

URL
http://hasegawa-kanaami.com/



For more detailed information about our products or offers to act as alocal distributor,please fill out the following form.
Required item

※Unauthorized reproduction and/or reprinting of articles and photographs posted on this site is prohibited.
Usage Notes