Home

Business PR Page

Inquiries to this Company
Japanese
Pulp, Paper, and Paper Processed Goods Manufacturing


TANAKA PAPER TUBE CO., LTD.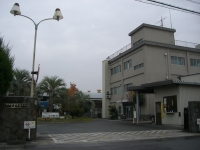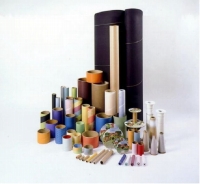 TANAKA PAPER TUBE is a leading company as a specialist of paper tube manufacturer in Japan. Our highest quality & technology cultivated in 100 years experience have complied with the high and wide range of requirements especially from worldwide leading manufacturers of textile and synthetic yarn industry.

In our history of developing tubes for textile industries since 1911, we have also developed the individual equipment to finish up tubes. For such own know-how, we have several records of technology export to overseas such as Korea, India and so on.

We serve various tubes of reliable quality meeting your needs, and also regarding our finishing equipment we look forward to having opportunities to tie-up especially with manufacturers of synthetic yarn or paper tube for such yarn in order to be one jump ahead in the global market that is changing with astonishing speed.

Principal Products: Various Kinds of Paper Tubes for Textiles and Manufacturing Use
A paper tube is a type of tube in which paper has been formed into a cylindrical shape. Sometimes they are used to hold rolled-up calendars or have lids attached to them and are used as containers, but in most instances they are used as cores for winding up some other product to send to the next phase of the manufacturing process. Many types of products use paper tubes in this way, including paper, string, film, chains, and others. In the home, paper tubes may be found as the cores of plastic food wrap and toilet paper rolls.


Our company was founded in 1911, and was the first textile-use paper tube manufacturer in Japan. Since that time, we have developed into a manufacturer of the kinds of high-tech paper tubes that are required for textiles used in making luxury clothes as well as film used in the manufacture of liquid crystal panels. Our customers have a great deal of trust in our inimitable high-level technologies. Furthermore, our all-paper chain winding-use eco-reels, register-use small diameter paper tubes, and ""Clever-Kun"" (for intellectual training development) can be recycled for environmentally-friendly winding-use packing materials, containers, protective materials, construction materials, mold forms, furniture materials, playground equipment, and educational materials.

We have many business partners including major textile makers as well as companies in the film, seal, and printing industries. In the area of textile-use paper tubes we have a more than 50% share.

The mission statement of our company is, ""Deliver (D) quality (Q) at low cost (C), contribute to society, and promote the welfare of the people that work at the company."" Our company slogan is ""Good faith and harmony."" The aims of our company to increase harmony within the company, the industry, with our partners and suppliers, and peace throughout the world is expressed in the Chinese character ""TA"" that comprises a portion of our company name, as well as in our company symbol of four wheels (harmony), symbolizing paper tubes.

Materials
Processing Technologies
Processing
Products and Uses
Paper
Edge Polishing
・Paper Processing
Textile Use Paper Tubes
Paper
Paper Tube Roughness Less than 1μ
・Machined, Ground or Polished
・Paper Processing
Cores for High-Functionality Film
Paper
Automatic Thread Take-Up Slot Processing
・Machined, Ground or Polished
・Paper Processing
Textile Use Paper Tubes
Paper
Paper Tubes with Good Melting Properties that Rival that of Cardboard Boxes
・Paper Processing
Multiple Types Green Winding Tubes
Paper
Flanged Paper Tubes Made Entirely of Paper
・Paper Processing
Eco-Reels for Winding Up Electric Cables and Chains
Paper
Paper Tubes with Suppressed Paper Dust Emission
・Paper Processing
Low Garbage-Producing Clean Paper Tubes

・ISO 14001 Acquisition:2006


■

Address
6-88, Oihara, Yao City, Osaka 581-0092, Japan

■

TEL
+81-(0)72-992-5111

■

FAX
+81-(0)72-992-5180

■

Representatives
Norio Tanaka

■

Date of Establishment
1911

■

Capital
70,000,000 yen

■

Number of Employees
230 people

■

Industry
Pulp, Paper, and Paper Processed Goods Manufacturing

■

URL
http://www.tanakapt.co.jp/



For more detailed information about our products or offers to act as alocal distributor,please fill out the following form.
Required item

※Unauthorized reproduction and/or reprinting of articles and photographs posted on this site is prohibited.
Usage Notes