Home

Business PR Page

Inquiries to this Company
Japanese
Metal Products Manufacturing


AOI SPRING CO., LTD.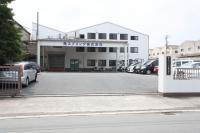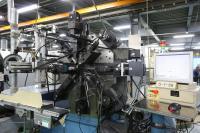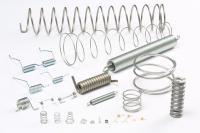 Wire springs (compression springs, tension springs, torsion springs, etc.)
Flat springs, stamping
Wire forming
Springs, assembly of stamping metal, welding, etc.
Degreasing, ultrasonic cleaning

We have various equipment.
We have cutting-edge, high-speed processing equipment.
Our equipment is customized to our unique needs and processes, providing us the high-tech edge in manufacturing.
We have developed equipment which allows us to mass-produce products with minimal manpower.

Various springs for battery, light electrical equipment, automobiles, medical equipment, agricultural equipment, living facilities, other equipment, etc.

We work to ensure our employees and their families' happiness and contribute to the advancement of society through employee and company growth. Together we will create a bright future for the world and its descendants.

ISO 9001 certification obtained in March, 2003
ISO 14001 certification obtained in July, 2005
The Best Environment Improvement Business Award awarded by Yao Chamber of Commerce and Industry in November, 2013
Highly skilled workers, including one employee awarded best grade in the Osaka Vocational Ability Development Association's November 2013 proficiency test
7 employees rated Production Proficiency Grade 1 for Metal Spring Production (Wire Springs Production Work)

Materials
Processing Technologies
Processing
Products and Uses
SPCC
Stainless steel
Aluminum
Various spring steels
High-accuracy stamping (raising, bending) of thin items
・Pressed
Battery, light electrical equipment, electronic parts, etc.
Hard steel wire, piano wire
Most SUS spring materials
Oil tempered steel wire
Monel metal, tantalum

High-accuracy processing of wire springs and wire forming
・Other Processing
Battery, light electrical equipment, medical equipment, agricultural equipment, other equipment, etc.

Commodity
Component
Industry
Automobiles
Side mirror mechanism element springs, electronic parts for automobiles, battery parts for HEVs
・Automobiles
Various home appliances
Battery parts, stamping products like washing machines, rice cookers, assorted spring products
・Home Appliances
Bicycles
Parts for saddles, springs, etc.
・Bicycles
Equipment in general
Springs
・Measuring Instruments
・Machine Tools

| | | |
| --- | --- | --- |
| Machine Name | Processing Capabilities | Number of Machines |
| Forming press | 20-80t | 16 Units |
| Wire spring coiling machine | Wire diameter of Φ0.1-4.0mm | 34 units |
| Wire spring forming machine | Wire diameter of Φ0.1-4.0mm | 24 Units |
| Spring polishing machine | | 2 Units |
| Ultrasonic cleaning machine | | 1 Unit |
| Various machine tools | | 1 Set |
| Load tester | | 5Units |
| Toolmakers microscope | | 2 Units |
| Projector | | 2 Units |
| Image measurement device | | 1 Unit |

・ISO 9001 Acquisition:2003
・ISO 14001 Acquisition:2005


We will respond to any request for a quote within 24 hours.
From design/order acceptance to delivery, everything will be done within our company.
For prototyping of 1-100 units, our prototype expert will handle the manufacture.
For mass production of 1,000-100,000 units, we have various processing equipment and production tools.
Once we receive an order, we will input the product information into our database as well as creating the drawing for it. We can handle your repeat orders safe and fast.

■

Address
7-18, Ota, Yao Ciry, Osaka 581-0037, Japan

■

TEL
+81-(0)72-949-8801

■

FAX
+81-(0)72-949-8802

■

Representatives
Takaaki Aoto

■

Date of Establishment
1953

■

Capital
24,000,000 yen

■

Number of Employees
40 people

■

Industry
Metal Products Manufacturing

■

URL
http://www.aoi-spring.co.jp



For more detailed information about our products or offers to act as alocal distributor,please fill out the following form.
Required item

※Unauthorized reproduction and/or reprinting of articles and photographs posted on this site is prohibited.
Usage Notes