Home

Business PR Page

Meeting the needs of a new era with ""sharpness and satisfaction""
Inquiries to this Company
Japanese
Metal Products Manufacturing


Tsukatani Hamono Mfg. Co., Ltd.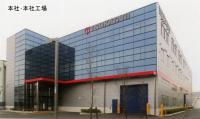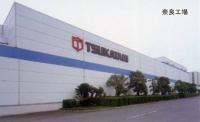 Our company has the top market share for industrial special blades including business form blades, Thomson blades, and Pinnacle dies. We are the top manufacturer of cutting edges in Japan. We have established a unified manufacturing system that covers everything from heat treatment to machinery processing, and provide the market with high-quality products.

Pinnacle (R): This is a flexible die capable of etching and affixing edges to thin metal plates approximately 1 mm in thickness, and in NC machines of creating keen edges.
A keen edge capable of conforming to complex configurations is essential when processing liquid crystal television components. It is also often used in processing the windows and exteriors of windowed envelopes. The potential uses are becoming limitless.
Thomson Blade: Punches and cuts paper containers, cardboard boxes, food trays, liquid crystal-use optical film and other materials. This is a blade that meets the requirements of the product.
Business Form Blade: This is a blade for processing statements of delivery, shipment slips, mark sheets and other contact forms.


1. Our wide variety of products allows for one-stop handling for all of your pulling, cutting and digging needs.
2. Our unified manufacturing system covers everything from heat treatment to the finished product, allowing us to commit ourselves to the quality of the products we supply our customers.


An Overwhelming Domestic Share (Company Estimation)
Pinnacle (R): 80%
Thomson Blade: 60%
Form Blade: 90%


1. 2003: Received the Medium and Small Business Research Center Award (National Commendation)
2. 2006: Received the IT Management Best 100 Award of Excellence from the Ministry of Economy, Trade and Industry Advancement Project
3. 2007: Recognized by the Healthy Manufacturing 300 Medium and Small Businesses to Support the Japan of Tomorrow
4. 2007: Selected by the 2007 Strategic Foundation Technology Advancement Assistance Project
5. 2009: Selected by the Medium and Small Manufacturing Business Product Development Assistance Project

Materials
Processing Technologies
Processing
Products and Uses
Stainless Steel Plates
We perform advanced etching and NC process matching as well as manufacturing with our uniquely developed CAD/CAM system and manufacturing management system.
・Surface Processing 1 (Plating)
・Woodwork
・Other Processing
Windowed Envelopes
Various Types of Stickers
Liquid Crystal-Related Film-Type Electronic Parts
SK and SC Materials
600-1000m Steel Strips
Unified Manufacturing Using our Unique Equipment
Coil Materials → Coarse Edge Attachment → Heat Treatment → Edge Grinding → Anti-Rust Treatment → Shipping
・Pressed
・Machined, Ground or Polished
・Heat Treated
・Other Processing
Paper Containers/Cardboard Boxes
Stickers
Electronic Parts
SK and SC Materials
High Efficiency, High Precision Processing with Automated Machinery and Computers
・Machined, Ground or Polished
Mark Sheets
Delivery Slips
Gasoline Receipt Vouchers

Commodity
Component
Industry
Automobiles
Sheets, Panels, Car Navigation Systems
・Printing and Publishing
・Processed Paper Goods
・Home Appliances
・Automobiles
Digital Cameras, Cellular Phones, Hand-Held Video Games, Thin-Form Televisions
Electronic Parts Used in Liquid Crystal Displays, and Others
・Home Appliances
Vouchers
Delivery Vouchers and Gasoline Receipts
・Printing and Publishing
・Processed Paper Goods
Wrapping and Packages
Cardboard Boxes, Candy Boxes, Envelopes and Envelope Windows
・Printing and Publishing
・Processed Paper Goods

| | | |
| --- | --- | --- |
| Machine Name | Processing Capabilities | Number of Machines |
| Pressing Machines | | |
| Machining Center | | |
| Electrical Discharge Machine (Including Wired Types) | | |
| NC Lathe | | |
| Grinder (Circular, Internal, Level) | | |
| Grinder (Specialized for Making Edges) | | |
| Jig Grinder/Tool Room Grinder | | |
| Automatic Board | | |
| Etching Apparatus | | |
| Continual Heat Treatment Furnace | | |
| Continual Heat Treatment Furnace | | |
| Batch Heat Treatment Furnace | | |

Patents Related to Flexible Dies: 4 (Japan, Asia, America, Europe)
Patent Related to the Machine Blade Manufacturing Method: 1
Other: 1
Trademarks: Domestic, International Multiple (Japan, Asia, America, Europe)

・*Quality management certifications and simplified management systems outside of ISO (KES, Eco-Action, Etc.)

1) Pinnacle (R): The average turnaround from order to shipment is two days; for extreme rush orders we can ship the same day.
2) Thomson Blade: We can perform immediate delivery of the standard product through our multi-level warehouse and computerized management. Special orders too are completed and delivered quickly thanks to computer-assisted manufacturing management.
3) Form Paper Processing Blades/Tools: We always have the standard product in stock. We can also make specialized versions quickly. Our company can also design and make specialized processing units that use these blades and tools.

■

Address
5-30, Kusune-Cho, Yao City, Osaka 581-0814, Japan

■

TEL
+81-(0)72-996-8770

■

FAX
+81-(0)72-996-8777

■

Representatives
Toshiya Tsukatani

■

Date of Establishment
1951

■

Capital
90,000,000 yen

■

Number of Employees
263 people

■

Industry
Metal Products Manufacturing

■

URL
http://www.tsukatani-hamono.co.jp



For more detailed information about our products or offers to act as alocal distributor,please fill out the following form.
Required item

※Unauthorized reproduction and/or reprinting of articles and photographs posted on this site is prohibited.
Usage Notes