Home

Business PR Page

We support all from package design production to product assembly
Inquiries to this Company
Japanese
Pulp, Paper, and Paper Processed Goods Manufacturing


emiinsatusikou CO., LTD.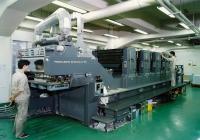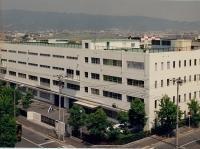 We manufacture from packaging design to manufacture, assembly, and customer's product filling process consistently within our company.
We consistently produce the manufacture of paper products based on paper containers for confectionery and box lunches, from structural design to printing, punching, pasting and assembling.
We also work on manufacturing 3-D POP by utilizing the know-how of structural design cultivated in paper machine manufacture according to market needs.
In addition, we started the food set-up business from 2011 and provide one-stop solutions on packaging to customers.

Printing: 5 color machine with UV equipment x 1 Unit, 4 color machine with varnish coater x 1 Unit
Punching: With strip device × 2 Units
Making: 2 Suck Machines × 2 Units, Automatic Backpacking Machine × 2 Units
Inspection: Blank automatic inspection machine × 1 Unit
Assembly: Line conveyer (4 m) × 5 units, line conveyer (3 m) × 1 unit, Line conveyer (2 m) × 3 units
Automatic printing machine × 3 units, heat seal machine × 1 unit, L-shaped shrink wrapping machine × 1 unit
Automatic weight checker × 1 Unit

We have a history of 80 years in foundation, and in recent years mainly in food related manufacturing such as lunch boxes and confectionary boxes

emiinsatusikou CO., LTD. Manufactures packages that improve product value-added by combining expressions that are optimal for customers' products about breaking, printing, pulling out, pasting, assembling and packing.

■

Address
2-112, Wakabayashicho, Yao City, Osaka, 581-0038, Japan 581-0038, Japan

■

TEL
+81-(0)72-948-0100

■

FAX
+81-(0)72-948-1638

■

Representatives
Masahisa Emi

■

Date of Establishment
1927

■

Capital
10,000,000 yen

■

Number of Employees
34 people

■

Industry
Pulp, Paper, and Paper Processed Goods Manufacturing

■

URL



For more detailed information about our products or offers to act as alocal distributor,please fill out the following form.
Required item

※Unauthorized reproduction and/or reprinting of articles and photographs posted on this site is prohibited.
Usage Notes