Home

Business PR Page

We are the leading company for precision hardening technologies.
Inquiries to this Company
Japanese
Electric Machinery and Instruments Manufacturing


FUJI ELECTRONICS INDUSTRY CO., LTD.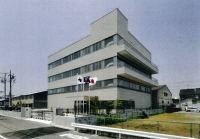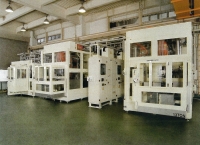 Our company not only heat treats and hardens metal products; we also use logical methods to achieve highly-reproductive precision.
That is the basis of ""Fine Hardening,"" the method championed by our company.
It is the only heat treating method that releases zero carbon dioxide, as it uses heat induction.

High-Frequency Heat Inductor: A heat-inducting apparatus used for surface reforming processes such as hardening and annealing, as well as for brazing and other processes. As focused high-power energy can be concentrated on the required locations, it is heat efficient at the same time it makes possible a high-level of precision point hardening. It also requires less space when compared to furnaces, and is beneficial in being energy efficient at the same time it emits zero carbon dioxide.

About Our Company's ""Fine Hardening"" Technology:

1) Contributes to Smaller and Lighter Work:
Fine hardening strengthens only the areas necessary, making possible the minimization and lightening of your company's work design.

2) High Quality Manufacturing is Possible:
We utilize a complete quality management structure that includes electronic controls and operations, allowing for extremely capable quality control. (High Repeatability)

3) Contributes to Process Reductions:
Through targeted heat treatment reductions to polishing and other processes are possible.

4) Zero Emissions
As our heat processing makes use of inducted heat, energy loss is greatly reduced. Additionally, our heat processing equipment is zero emission (does not emit CO2), eliminating the burden on the environment.
Contributes to the carbon offset of our company.

5) Heat Treatment Consulting:
Our company uses its store of experience accumulated over the years to provide its customers with advice on all aspects of heat treating- from material selection and pre-heat treatment methods to the polishing process.
On request, our company can also create prototypes (charged service).

Toyota Motor Corporation, Honda Motor Co., Ltd., Nissan Diesel Co., Ltd., NTN Corporation

Since our founding we have striven to be at the top of the high-frequency hardening and high-frequency induced heat processing field, and continually better ourselves under the corporate motto of, ""Contribution to Society through Technology."" Although high-frequency hardening is a niche industry, we pride ourselves in possessing technology that cannot be found at any other company. We will continue to develop new technologies that can be turned into products that increase our customers' competitiveness.

2006: Selected for inclusion in the Ministry of Economy, Trade and Industry's ""Healthy Manufacturing 300 Medium and Small Businesses""

| | | | |
| --- | --- | --- | --- |
| Materials | Processing Technologies | Processing | Products and Uses |
| Machine Structure Steel | Precision Hardening through Heat Induction | ・Heat Treated | Automobile Parts and Construction Machinery Parts |

| | | |
| --- | --- | --- |
| Commodity | Component | Industry |
| Automobiles | Crank Shafts | ・Automobiles |
| Automobiles | Cam Shafts | ・Automobiles |
| Automobiles | Drive Shafts | ・Automobiles |
| Automobiles | Rack and Pinions | ・Automobiles |
| Automobiles | Welded Pin Yokes | ・Automobiles |
| Automobiles | Constant-Velocity Joints | ・Automobiles |
| NC Lathe | Bolt Screws | ・Machine Tools |
| Construction Machinery | Idlers | ・Transportation Machinery |

Camshafts (15 cams per unit): 240 processed per hour

| | | |
| --- | --- | --- |
| Machine Name | Processing Capabilities | Number of Machines |
| Satellite Method Single Shot Hardener | Drive Shafts, Multistage Shafts, Ball Screws and Columns | |
| General-Use All-Automatic Crank Shaft Hardener | Crank Shafts | |
| Vertical Hardener | Spindles, Rollers, Ring Gears, Etc. | |
| Horizontal Hardener | Direct-Movement Guide Rails, Etc. | |
| Horizontal Hardener (3M) | Beds, Columns, Shafts | |
| Horizontal Hardener (15M) | Rollers, Ball Screws | |
| High-Speed Horizontal Hardener | Direct Guide Rails, Elongated Plate Materials | |
| Single Hardener | Input Shaft and Other Types of Shafts | |
| Single Immersion Hardener | Large-Scale Gears, Idlers, Cutter Blades, Etc. | |
| Single Injection Hardener | Beds, Columns, Sleeves, Etc. | |
| Single-Shot Hardener | Constant Joints, Pin Drive Shafts, Etc. | |
| Coil Eccentric Hardener | Cam Shafts and Drive Shafts | |
| Index Hardener | Threaded Shafts, Yokes, Rack Bars | |
| Revolving Hardener | Bracket Rings | |
| Table Hardener | Pins, Bolts, Sockets, Etc. | |

We possess over 200 patents and utility model patents regarding our heat processing methods and apparatuses.

・ISO 9001 Acquisition:2000
・ISO 9002 Acquisition:2000
・ISO 14001 Acquisition:


The three main divisions of the Fuji Electronics Industry Company are the Technology Development Division (prototypes), the Manufacturing Division (mass production equipment and facilities), and the Processing Division (order processing). Our company possesses a flexible structure capable of corresponding to the unique conditions of every client.

■

Address
6-71, Oihara, Yao City, Osaka 581-0092, Japan

■

TEL
+81-(0)72-991-1361

■

FAX
+81-(0)72-991-1309

■

Representatives
Hiroko Watanabe

■

Date of Establishment
1960

■

Capital
80,000,000 yen

■

Number of Employees
110 people

■

Industry
Electric Machinery and Instruments Manufacturing

■

URL
http://www.fujidenshi.co.jp



For more detailed information about our products or offers to act as alocal distributor,please fill out the following form.
Required item

※Unauthorized reproduction and/or reprinting of articles and photographs posted on this site is prohibited.
Usage Notes