Home

Business PR Page

Our uniquely refined technologies are gentle to both people and the planet.
Inquiries to this Company
Japanese
Chemical Industry


HOKOKU Co.,Ltd.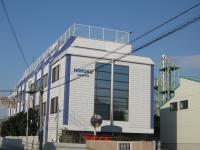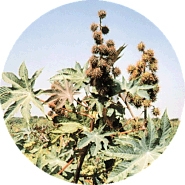 Our company manufactures and sells castor oil and chemical products such as sebacic acid which are derived from castor oil. These products are used as intermediate materials in industry, and are not normally encountered directly by the general public. However, these materials are used in a number of products in our daily lives, ranging from pharmaceuticals and cosmetics to paints and other items. Our company's products contribute greatly to the world of industry. Our products are gentle to the global environment and to the human body, and are expected to be increasingly in demand in the future. We supply natural, plant-derived products that are environmentally friendly and contribute to reducing carbon dioxide.

Our company does not only produce natural castor oil and castor oil derivatives (sebacic acid, etc.), but also creates a number of fine chemicals with multiple ingredients that are used in many industries including those involved in electronics, pharmaceuticals, chemicals, construction, and products used in automobile manufacturing.

Highly-Purified Chemical Products (Refining Technologies, Oxidation Technologies, Esterification Technologies, High-Functionality Resins, Naturally-Derived Antibacterial Agents, Etc.) Manufacturing

80% Domestic Market Share for Sebacic Acid (Castor Oil Derivative)

Our company will continue to refine its oil and resin manufacturing technologies, and will offer these high-purity, high-quality, high-functionality products to a number of industries. Plant resins, chemical products, castor oil and castor oil derivatives are essential for industry, society, and daily life, and as such we strive to contribute to society by manufacturing these products and meeting the diverse needs of our customers.

Materials
Processing Technologies
Processing
Products and Uses
Synthetic Aliphatic Acid
Oxidation Technologies
・Other Processing
Nylon and Lubricants
Materials for Makeup
Polyester Polyol
Urethane Resin
・Other Processing
Electronics Parts

Commodity
Component
Industry
Automobiles
Grease and Lubricants
・Automobiles
Fibers
Nylon
・Clothing
・Fabrics
Urethane Adhesives
Base Polymers
・Pharmaceutical Products
Machine Tools
Lubricants
・Machine Tools

Castor Oil and Castor Oil Derivatives: 10,000t/Year
Sebacic Acid and Sebacic Acid Derivates: 10,000t/Year
Polyester Polyol: 30,000t/Year

| | | |
| --- | --- | --- |
| Machine Name | Processing Capabilities | Number of Machines |
| Aliphatic Acid Continual Reaction Equipment | 250t/m | 3 Units |
| Resin Reaction Equipment | 400t/m | 5 Units |
| Aliphatic Acid Processing Equipment | 200t/m | 2 Units |
| Aliphatic Acid Processing Equipment | 600t/m | 8 Units |

Blood Serum Separating Agent : 2
Lubricants : 1
Urethane Resin : 1
Antibacterial Agent : 1

・ISO 9001 Acquisition:1994
・ISO 14001 Acquisition:2000


Our company uses materials that conform to the needs of the customer, and processes orders in a unified manner from the plans to the finished product.

■

Address
4-170, Oihara, Yao City, Osaka 581-0092, Japan

■

TEL
+81-(0)72-949-4121

■

FAX
+81-(0)72-949-9124

■

Representatives
Kazuaki Imagawa

■

Date of Establishment
1951

■

Capital
92,000,000 yen

■

Number of Employees
98 people

■

Industry
Chemical Industry

■

URL
http://www.hokoku-corp.co.jp



For more detailed information about our products or offers to act as alocal distributor,please fill out the following form.
Required item

※Unauthorized reproduction and/or reprinting of articles and photographs posted on this site is prohibited.
Usage Notes