Home

Business PR Page

As a comprehensive electronic part manufacturer, we contribute to the development of the electronics industry.
Inquiries to this Company
Japanese
General Machinery and Instruments Manufacturing


Hosiden Corporation.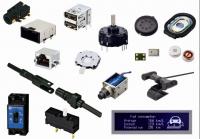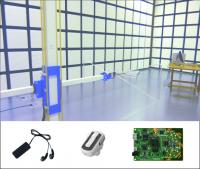 Hosiden Corporation produces a wide range of electronic parts including connectors, switches, headphones, liquid crystal display elements, and wireless modules.
Our company's products are used in a many day-to-day items: cellular phones, digital cameras, digital home appliances, car electronics, and entertainment devices. We develop highly-functional, high-quality products that meet the every day needs of society.

Parts for Information Communication Devices, Digital Appliances, Car Electronics, Amusement Devices, and Others; Products that Meet the Needs of Users

We develop a wide range of products that make use of wireless-technology, including cellular phone microphones and Bluetooth headsets.

Major Customers: Nintendo, Nokia, Samsung, Sony, Sharp, Panasonic
Sales (Consolidated) March 2008: 419.5 Billion Yen, March 2009: 453.7 Billion Yen, March 2010: 307.9 Billion Yen, (Non-Consolidated) March 2008: 390.2 Billion Yen, March 2009: 432.4 Billion Yen, March 2010: 289.6 Billion Yen

*Contribute to society and industry *Have a peaceful heart and build mutual trust *Build products that are both loved and trusted *Support corporate strategy with highly-unique technologies *Aim for ""Co-Existence between Humans and Nature,"" and promote environment conservation activities

| | | |
| --- | --- | --- |
| Commodity | Component | Industry |
| Cellular Telephones | Microphones, Speakers, Headsets | ・Communication Equipment |
| In-vehicle Products | Connectors, Switches, Liquid Crystal Display Elements, Microphones | ・Automobiles |
| Digital Cameras | Connectors, Switches, Microphones | ・Precision Machinery |
| Televisions and Video | Connectors, Switches | ・Home Appliances |
| Solar Electricity Generation Systems Junction Boxes | Connectors, Junction Boxes, Switches | ・Other Products |

・ISO 9001 Acquisition:2005
・ISO 14001 Acquisition:2003
・TS16949 Acquired at Necessary Factories

*We accept orders from product design to final delivery.
*We have 18 domestic/international manufacturing centers and manufacture your products at the most appropriate location.

■

Address
1-4-33, Kita-Kyuhoji, Yao City, Osaka 581-0071, Japan

■

TEL
+81-(0)72-993-1010

■

FAX
+81-(0)72-994-5101

■

Representatives
Kenji Furuhashi

■

Date of Establishment
1950

■

Capital
13,660,000,000 yen

■

Number of Employees
833 people

■

Industry
General Machinery and Instruments Manufacturing

■

URL
http://www.hosiden.com



For more detailed information about our products or offers to act as alocal distributor,please fill out the following form.
Required item

※Unauthorized reproduction and/or reprinting of articles and photographs posted on this site is prohibited.
Usage Notes