Home

Business PR Page

Our company develops, manufactures, sells and performs maintenance for CAD/CAM Systems and other automatic processing systems.
Our representative products include laser processing machines, wash jet processing machines, sample cutting machines, and milling machines.
Inquiries to this Company
Japanese
Electric Machinery and Instruments Manufacturing


Laserck Corp.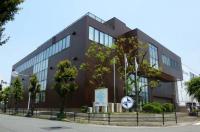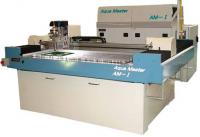 In addition to our company's original CAD Systems, we also manufacture and sell several dozen types of automated processing machines.

Our company performs all of the processes associated with our products. All of our company's products are designed in house. Manufacturing is conducted from parts to finished product in our own factory, and our company performs its own sales and maintenance as well.
By keeping possession of the intellectual properties associated with our machinery, we are able to protect our customers.

We have sold approximately 2000 of our CAD Systems, and are answering the need for improved versions.
We have approximately 70% of the market share of sales to the printed packaging and cardboard box manufacturing industries.
Additionally, we have been increasing sales in the area of small-lot and sample manufacturing machinery necessary for various industrial products.

Since our founding we have adhered to the following three principles, and intend to continue doing so in the future.
(1) Never issue a note.
(2) Make every effort to eliminate outsourcing.
(3) Never carry an inventory.
In March 2011 our company will begin operation of a solar electric generation system (60KW) on the roof of our main office.

We are in possession of approximately 80 intellectual properties. In 2006, we were selected for inclusion among the Ministry of Economy, Trade and Industry Small and Medium Enterprise Agency's ""Healthy Manufacturing 300 Medium and Small Businesses to Support the Japan of Tomorrow,"" and were selected by the IT Enterprise Top 100 Implementation Committee as the ""Kansai IT Enterprise Top 100 Excellent Enterprise for 2006."" In 2007, we were included among 110 small- and medium-enterprises selected by the Ministry of Economy, Trade and Industry Patent Office as ""Enterprises Healthy in Intellectual Property."" From the Japan Institute of Invention and Innovation, we received the Osaka Prefecture Governor's Award in the area of Laser Processing Technology Patents at the 2007 Kinki Area Invention Commendations. In 2009 we were selected by the Osaka Prefecture Commerce, Industry and Labor department for inclusion in the ""Healthy Osaka Top 273 Manufacturing Showcase Enterprises."" In 2010 we were selected for the Award of Excellence (Management and Technological Reform Category) at the Business Innovation Awards held in commemoration of the 60th anniversary of the establishment of the Japan Association of Management Consultants.
Our company also accepted the 2006 and 2007 Regional Rebirth Consortium Research and Development Project.

Materials
Processing Technologies
Processing
Products and Uses
Laser Processing Machine
We mainly perform groove processing on veneer punching dies. We can also cut iron plates and acrylic.
・Other Processing
Water Jet Processing Machine
We mainly are involved in cutting sponge gum for punching dies. We can also cut other soft materials.
・Other Processing
Sample Processing and Milling Processing Machine
We perform ball pen drafting. We mainly are involved in cutting soft materials by knife, and are capable of machining using milling tools. It is possible to use this machine as a laser processor by adding a laser oscillator.
・Machined, Ground or Polished
・Woodwork
・Paper Processing
・Other Processing
Blanking System
This is an apparatus used during the cutting of printed packaging. It is a rare machine, even worldwide.
・Paper Processing

Approximately 80 Patents Related to Punching-Die Manufacturing Machines

・ISO 9001 Acquisition:2002


■

Address
2-91, Wakabayashi-Cho, Yao City, Osaka 581-0038, Japan

■

TEL
+81-(0)72-920-0394

■

FAX
+81-(0)72-920-0392

■

Representatives
Tadaji Yanagimoto

■

Date of Establishment
1964

■

Capital
50,000,000 yen

■

Number of Employees
75 people

■

Industry
Electric Machinery and Instruments Manufacturing

■

URL
http://www.laserck.com



For more detailed information about our products or offers to act as alocal distributor,please fill out the following form.
Required item

※Unauthorized reproduction and/or reprinting of articles and photographs posted on this site is prohibited.
Usage Notes