Home

Business PR Page

Using our starch-related technologies our company is pro-actively working to enter new business areas, including cosmetics.
Inquiries to this Company
Japanese
Other Manufacturing


Fuekinori Kogyo Co.,Ltd.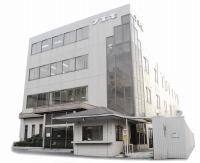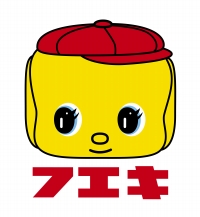 Using our starch-related technologies, our company works towards technological innovation in areas including pigment agent/macromolecule technology applications. We are continually challenging ourselves to create new customers and to improve our productivity.

Japan-First (World-First) Non-Decaying Starch Paste
Our company was founded in 1886, and in 1895 Fueki Paste was first manufactured as a non-decaying paste for office use. Fueki Nori Paste possesses a high level of safety and quality that cannot be imitated by other manufacturers, and is the result of our starch technology expertise. Our company has for many years held a 70% share of the largest paste market: kindergartens.


Our company has accumulated a considerable amount of starch chemistry technologies. In particular, our Fueki Nori Paste possesses a high level of quality that cannot be imitated by other manufacturers resulting from our starch technology expertise.
Furthermore, our pigment agent/macromolecule technologies are being applied in a wide range of products including water-based material solidification technologies.


We possess more than a 70% domestic share of the kindergarten and nursery school starch paste market.
We entered the cosmetics market in 2008, and our hand and lip creams are quite popular.
We are developing our licensing business for the ""Fueki-kun"" character, which was created from our animal paste products.
In 2011 we entered into a contract with a Chinese enterprise to begin licensing products in Asia.


Thirty years ago, our company perfected a safe, non-toxic, formalin-free starch paste following 17 years of research and development work. Children are the future, and we want them to be able to touch our glue with their hands and safely make paper crafts. Fueki Paste was made with only this thinking in mind, and became the base level of quality for future product development. Recently regional and global environmental conservation and low-environmental impact products have become topics of discussion. Fueki Paste is made from foodstuff materials, and we believe its value as an ecological product will continue to increase. Our accumulated technological knowledge and positioning in regards to product development has become an indicator for future company goals in this, the 125th anniversary of our founding. The environment surrounding our business is expected to hasten these changes and further diversify our company.

1990
Fueki Nori: Received the Industrial Technology Award from the Osaka Municipal Technical Research Institute for developing technology for office-use starch paste with high preservative qualities.
Our preservation technologies for difficult-to-preserve natural constituent substances are well-regarded.
We pride ourselves in being the only company in possession of our starch paste technologies.


5 Patents, 1 Utility Model Patent

・In 1970 our company installed waste water treatment equipment including a sedimentation separation tank and sludge dehydration machine to help prevent pollution.
In 1975 we strengthened our waste water treatment capabilities by adding dissolved air flotation and activated sludge techniques.
Recognizing the importance of the local environment, Fueki began implementing environmental measures at an early stage.

Our line of stick pastes is one of the results of our solidification technologies, and we are the only manufacturer of such products in Japan. Our company is capable of performing high-quality special manufacturing of these products, while other companies simply manufacture overseas. In 2008 our company entered the cosmetics market as a newly researched and developed business venture. Our specialized clean-room manufacturing is capable of handling a wide variety of items.
We currently manufacture original hand and lip creams, both of which have proved to be quite popular.

■

Address
2-62, Takefuchi Higashi , Yao City, Osaka 581-0053, Japan

■

TEL
+81-(0)6-6709-3735

■

FAX
+81-(0)6-6709-3231

■

Representatives
Yasuhiko Kajita

■

Date of Establishment
1886

■

Capital
30,000,000 yen

■

Number of Employees
80 people

■

Industry
Other Manufacturing

■

URL
http://www.fueki.co.jp/



For more detailed information about our products or offers to act as alocal distributor,please fill out the following form.
Required item

※Unauthorized reproduction and/or reprinting of articles and photographs posted on this site is prohibited.
Usage Notes