Home

Business PR Page

Inquiries to this Company
Japanese
Pulp, Paper, and Paper Processed Goods Manufacturing


Yamaguchi Hoso Kogyo, Co., Ltd.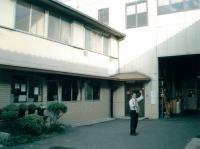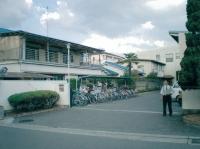 Construction-Use Kraft Paper Bags
Delivery-Use Kraft Paper Bags
Kraft Bags
Polyethylene Bags

Printing Machines: Flexographic printing. Capable of handling water-based and oil-based printing.
Paper Bag Manufacturing Machines: Capable of manufacturing paper bags from a minimum lot size of 1,000 bags.
String Tying Machine: The sealing method is an issue with kraft and other bags.
However, with string tying machines it has become possible to seal using string.

Shimizu Chemical Corporation
Meiwa Pax Co., Ltd.
Yamagen Paper Packing, K.K.

Harmonious Prosperity

Materials
Processing Technologies
Processing
Products and Uses
Kraft Paper
Bag manufacturing from 250mm of paper.
・Paper Processing
Kraft Bags
Construction-Use Paper Bags

Kraft Paper Bags: Maximum Monthly Production 1,000,000 Units

| | | |
| --- | --- | --- |
| Machine Name | Processing Capabilities | Number of Machines |
| Water-Based Printing Machine | Maximum Two Color Printing | 1 Units |
| Oil-Based Printing Machine | Maximum Three Color Printing | 1 Units |
| Paper Bag Manufacturing Machine | Each unit can handle a maximum of 30,000 bags a day. | 2 Units |

We can accommodate special orders from a minimum of 1,000 units.

■

Address
3-115, Takefuchi, Yao City, Osaka 581-0052, Japan

■

TEL
+81-(0)6-6709-1862

■

FAX
+81-(0)6-6709-0272

■

Representatives
Nobuhide Hata

■

Date of Establishment
1960

■

Capital
10,000,000 yen

■

Number of Employees
35 people

■

Industry
Pulp, Paper, and Paper Processed Goods Manufacturing

■

URL



For more detailed information about our products or offers to act as alocal distributor,please fill out the following form.
Required item

※Unauthorized reproduction and/or reprinting of articles and photographs posted on this site is prohibited.
Usage Notes