Home

Business PR Page

Please consult with us for all of your electric heat needs.
Inquiries to this Company
Japanese
Electric Machinery and Instruments Manufacturing


SHINNICHI ELECTRIC HEATER Co., Ltd.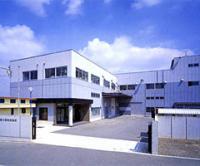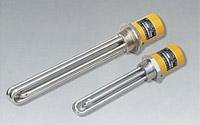 Our company is a comprehensive manufacturer of industrial-use heaters. We produce heaters for manufacturing plasma and LCD televisions, computers, and cellular phone displays. We also contribute to a wide spectrum of chemical product fields including solar system panels, plastic products, automobiles, ships, metals, the food industry, and engineering.

We possess equipment for mass production, but also perform to-order manufacturing of small lot items of varied types. Using our long-cultivated know-how, we are capable of manufacturing the most fitting electric heaters for each individual machine.

Our principal transaction partners are Panasonic,Kaneka,TORAY,TOYOBO,Toyo Tire & Rubber,Bridgestone,Mitsubishi Heavy Industries,KYOCERA,KURARAY,KOBE STEEL,Kawasaki Heavy Industries,Hitachi,Hitachi Zosen. We have many other transaction partners in addition to these (more than 500 companies).

We motto is "The best technology and The stable quality, keep the price as low as possible at No.1 customer satisfaction in industry segments".
We pour efforts into high-value-added product development there is scarcity value while strive to make a social contribution.


For the promotion of safety management and the education of our employees, we strictly adhere to a policy of having our employees acquire the authorization certifications corresponding to the contents of their work. Following our management principles, our activities to assist our customers have resulted in our receiving certificates of gratitude from our customers and certificates of commendation from the government.
As we are capable of receiving adequate capital at low interest rates from financial institutions, we are not currently utilizing any public assistance systems.


Materials
Processing Technologies
Processing
Products and Uses
Heat-Generating Wires (Nichrome Wires)
Coil Processing
・Other Processing
Various Heater Types
Pipes (SUS-321, SUS-316L, Others)
Forging
・Forge
Various Heater Types
Insulating Materials (MGO, Mica)
Filling
・Other Processing
Various Heater Types
Steel Materials, SUS, Iron, Copper
Welding, Machining, Surface Processing
・Machined, Ground or Polished
・Surface Processing 1 (Plating)
・Welded
Various Heater Types
Aluminum
Sand Mold and Die Casting
・Cast
Aluminum-Cast Heaters

Commodity
Component
Industry
Automobiles
Die Preheating, Resin Parts Casting
・Automobiles
Chemical Fibers
String Manufacturing
・Fabrics
Chemical Products, Rubber, Plastics
Materials Melting
・Processed Plastic Goods
・Rubber and Tires
Machinery and Implements
Heating
・Air Conditioners and Heaters
・Electronic Instruments and Devices
Information Communication Equipment
Display Manufacturing, Parts Casting
・Communication Equipment
・Computer Related Goods
Medicines and Medical Supplies
Sterile Casting, Constant Temperature Casting, Tablet Casting
・Medical Goods and Cosmetics
Asphalt
Manufacturing with Heat
・Mineral Products
Foodstuff Machinery
Heating
・Home Appliances

Sheathed Heaters, Band Heaters, Aluminum-Cast Heaters, Drying Machines, Electric Furnaces, Other Application Products: Monthly Manufacturing Levels are Not Set

Our company is capable of manufacturing industrial-use heaters by special-order and in medium-size lots.

■

Address
3-119-1, Otake, Yao City, Osaka 581-0854, Japan

■

TEL
+81-(0)72-943-5100

■

FAX
+81-(0)72-943-5211

■

Representatives
Toru Matsumoto

■

Date of Establishment
1966

■

Capital
20,000,000 yen

■

Number of Employees
121 people

■

Industry
Electric Machinery and Instruments Manufacturing

■

URL



For more detailed information about our products or offers to act as alocal distributor,please fill out the following form.
Required item

※Unauthorized reproduction and/or reprinting of articles and photographs posted on this site is prohibited.
Usage Notes