Home

Business PR Page

A Manufacturing Company of Industrial and Agricultural Machinery-Related Electrical Equipment
Inquiries to this Company
Japanese
Electric Machinery and Instruments Manufacturing


Dan Electric MFG Co.,Ltd.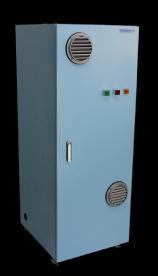 Virus Screen 21
This is an environmentally-friendly large-scale air purifier that cleans, disinfects and deodorizes contaminated air with water and fluid mechanics. Used together with an ultraviolet sterilization lamp floating fungi and viruses are aggressively eradicated, and it also has the effect of humidifying and cleansing minute particles and house dust.

Corporate Motto: "Honesty, Reliability, Imaginative Innovation"

Our goal is the happiness of our employees and families. Our company is bettered together with the development of society, and we contribute towards an affluent regional society.

■

Address
4-2, Takefuchi-nishi, Yao City, Osaka 581-0051, Japan

■

TEL
+81-(0)6-6709-5501

■

FAX
+81-(0)6-6709-7278

■

Representatives
Ryohei Motoie

■

Date of Establishment
1946

■

Capital
40,000,000 yen

■

Number of Employees
5 people

■

Industry
Electric Machinery and Instruments Manufacturing

■

URL



For more detailed information about our products or offers to act as alocal distributor,please fill out the following form.
Required item

※Unauthorized reproduction and/or reprinting of articles and photographs posted on this site is prohibited.
Usage Notes