Home

Business PR Page

We give importance to what we are focused on, and we strive to develop toys and goods that have never existed before.
Inquiries to this Company
Japanese
Other Manufacturing


Daiwa Toys Co., Ltd.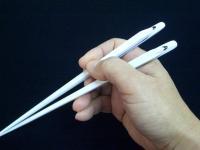 Chopstick Train: Chopsticks made in the shape of a bullet train. 100% made in Japan for peace of mind!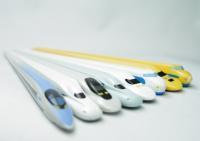 The photograph shows the Bullet Train Series lineup. Commuter-type trains have also been newly added to the series, and the variety of trains continues to expand.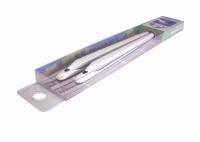 The photograph shows the N700 version. The packaging is smart and even has background scenery.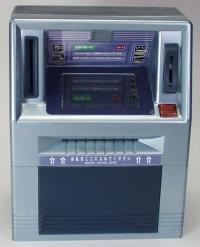 Touch-Panel ATM Bank: This is a real piggy bank that you manage with a card and password! Finished to look like a real ATM bank!

"Chopstick Train"
This product aims to use the shape of the chopstick to express the perspective and sense of speed associated with trains. All stages of the manufacturing process are performed in Japan (Yao City), and the bullet train-type "Chopstick Train" product has become a key product for our company.
"Touch Panel ATM Bank"
This is a real piggy bank that is managed with a card and password. When the panel is touched a voice guides you through the operations. It's even finished to look like a real ATM bank. (Requires three AA batteries)

We are proud of the Chopstick Train product. It is a product that cannot be easily replicated, being the result of labor-intensive processes and printing technologies born from many trials and errors.

The "Chopstick Train" product is sold primarily at major JR station stores nationwide, and is also selling well at general merchandise stores, volume sales outlets, and specialty stores. Also, the planning for the recently issued "Chopstick Train Loco Series" (Commuter Train Chopsticks) has already been adopted by major train companies primarily in the Kansai area and is very popular.

We strive for "sensible" development, pride ourselves in the novelty and safety of our products, and aim for profitability by working to create new markets.

■

Address
1-93-13, Fukumanji-Cho, Yao City, Osaka 581-0814, Japan

■

TEL
+81(0)72-998-2317

■

FAX
+81(0)72-998-2454

■

Representatives
Kazuhide Yamamoto

■

Date of Establishment
2010

■

Capital
10,000,000 yen

■

Number of Employees
5 people

■

Industry
Other Manufacturing

■

URL



For more detailed information about our products or offers to act as alocal distributor,please fill out the following form.
Required item

※Unauthorized reproduction and/or reprinting of articles and photographs posted on this site is prohibited.
Usage Notes