Home

Business PR Page

We are a sesame maker, founded in 1883, sticking to the roasting of sesame seeds, based on that, we are manufacturing roast sesame, grind sesame, sesame paste, sesame oil and rice seasoning. In addition, we can respond to private brands, OEMs with small orders. Acquired ISO 22000 certification, JAS organic processing
Inquiries to this Company
Japanese
Foodstuffs, Animal Feed and Drink Manufacturing


Wadaman Corp.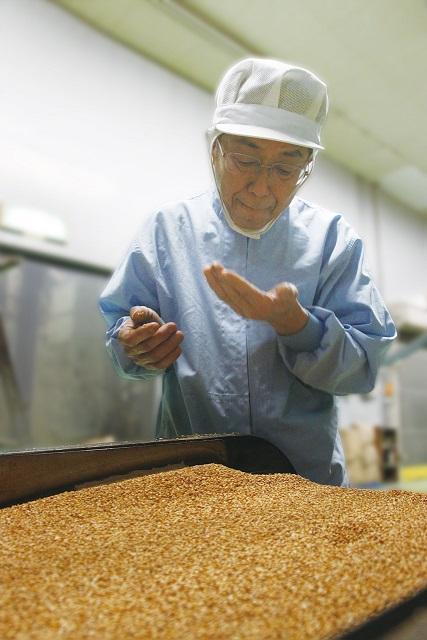 Sesame roasting scenery by the president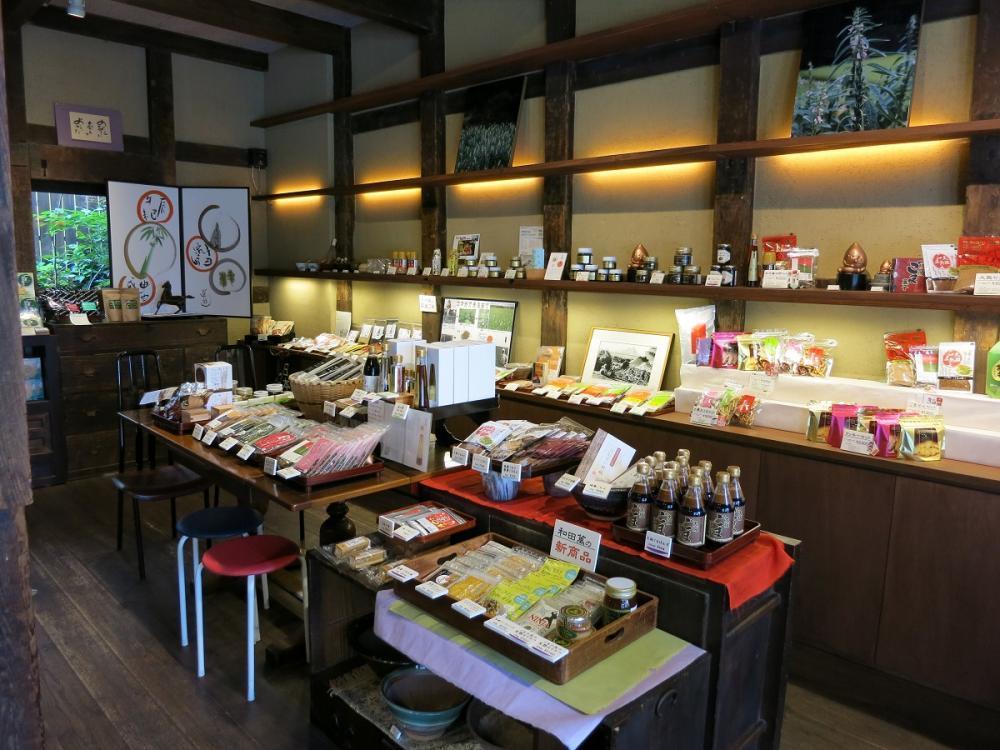 Osaka city ・ Temma head office store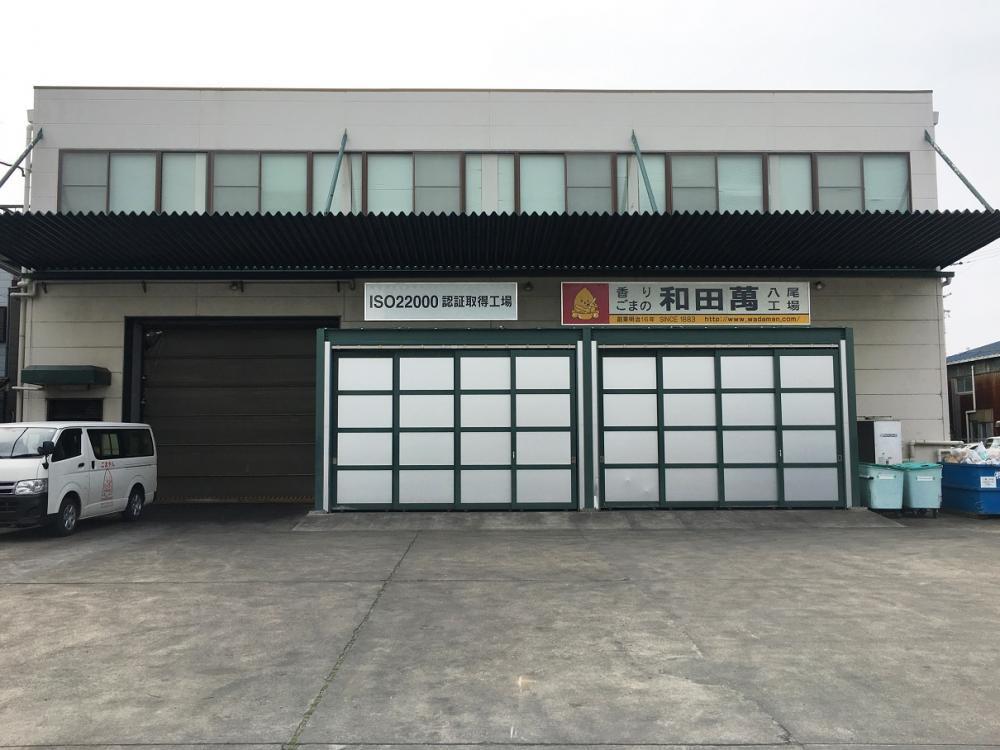 Front of Yao factory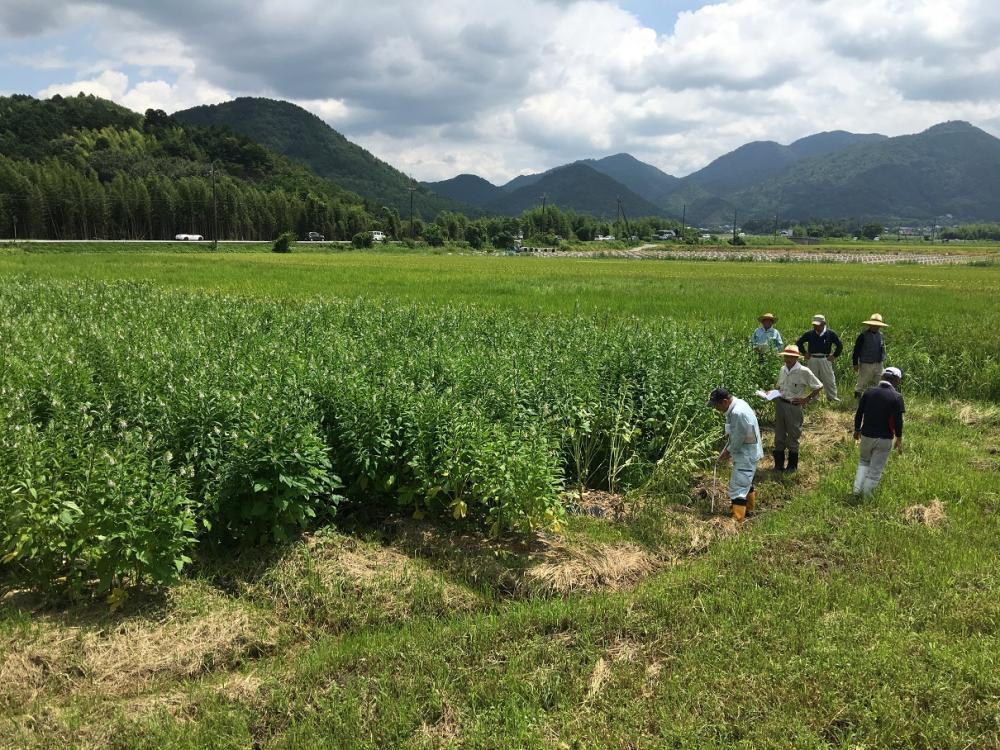 Visit to sesame contract farmer in Tamba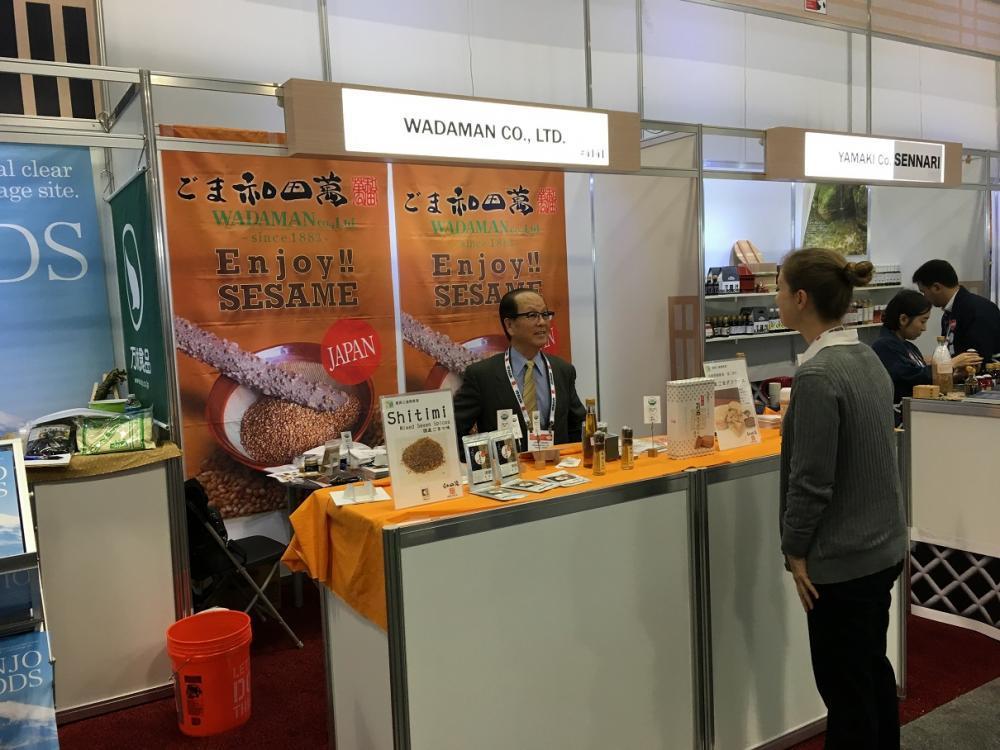 Display at the exhibit in San Francisco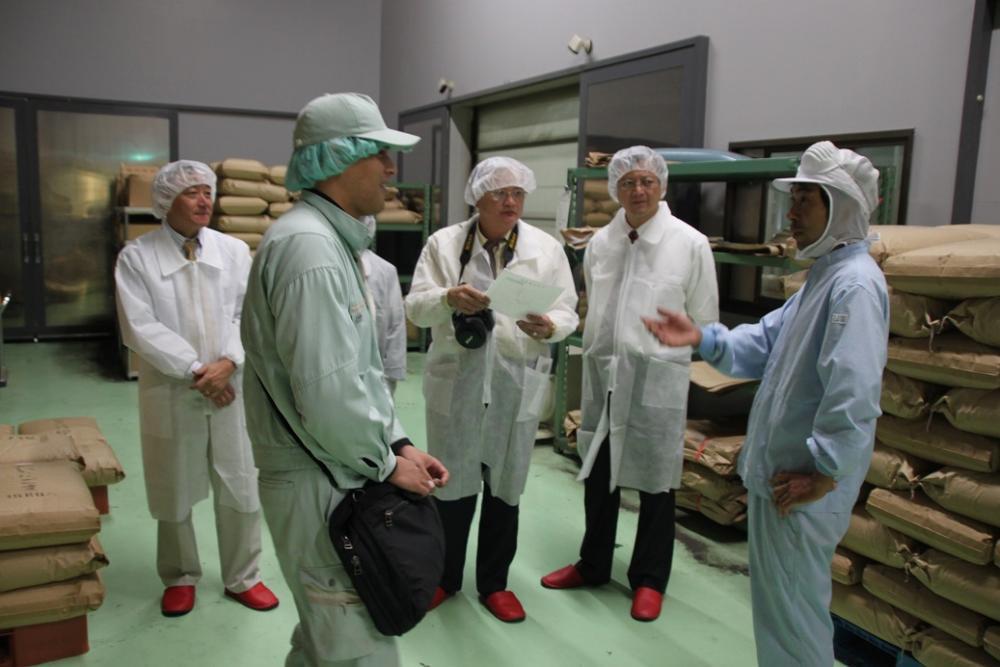 Visits by abroad customers

1) Japanese sesame: We purchase rare Japanese sesame from contract farmers and deal with it. They are white sesame, black sesame, golden sesame and so on.
2) Organic Sesame: We have already obtained not only JAS organic certification but also USA and EU certification, we are exporting products to more than 10 countries.
3) Roasting scent: Our products are roasted specially, so it is different from other sesame roasting manufacturer's products. Even if you reduce the consumption of sesame seeds, the taste of the sesame will be strong, and will be better. As sesame which can realize flavor up and cost reduction at the same time, they receive trust from various manufacturers such as bread, confectionery, dressing, sauce, ramen, miso (sauce) etc.

Roasting: We can use a special sesame roasting method to produce sesame flavor that other companies can not. And we can roast special millet such as Perilla frutescens and Chia seeds etc, and can also correspond to Private Brand, OEM.
Grinding sesame: We do not grind it, we manufacture it with a special recipe that knocks down and crushes it.
Sesame paste: We have technology to make sesame smooth paste, and we are producing not only sesame but also nuts.

Our achievements are below; 1st place of Japanese sesame share. Overseas exports over 10 countries. It is possible to correspond to laws other than Japan. Our main customers are co-op, department stores, Japanese sweets store, bakeries, creative restaurant. We also sell to the French restaurant which has received three stars with the Michelin Guide.

Our sesame roasting technology is recognized as the top level in the world, and it has been appreciated by buyers of many people who visited our factory, and the export of products is rapidly increasing. Our corporate philosophy is "to realize management of three-way good" that all company, employees and their families, and customers can satisfy. We do our factory direct selling bazaar twice every year, so we are working to make local people happy.

In FY 2017, the Ministry of Economy, Trade and Industry's Small and Medium Enterprise Agency's "Flapping 300 SMEs and Small Businesses"

| | | | |
| --- | --- | --- | --- |
| Materials | Processing Technologies | Processing | Products and Uses |
| Sesame | Favorable roasting by enthusiasm and commitment | | Bread, Sweets, Sauce |
| Sesame | Favorable roasting + dandruff specialized grinding | | Ramen, dressing, sauce |
| Sesame | Smooth and tasty processing | | Ice cream, drink |

| | | |
| --- | --- | --- |
| Commodity | Component | Industry |
| From Japan: Roasted black sesame | Seasoning, food material | ・Foodstuffs |
| Organic: Grind golden sesame | Seasoning, food material | ・Foodstuffs |
| Organic: Black sesame paste | Seasoning, food material | ・Foodstuffs |

Roast of sesame: 7 tons / day
Sesame grinding processing: 2 tons / day
Sesame paste processing: 500 kg / day

| | | |
| --- | --- | --- |
| Machine Name | Processing Capabilities | Number of Machines |
| Sesame roaster | 2-3 tons / day | 3 Units |
| Grid processing machine | 700 kg / day | 4 Units |
| Paste processing machine | 100-150 kg / day | 4 Units |

・ISO 22000 Acquisition:2012
・・ JAS organic agricultural products approved processing plant
NOP (USA), EU: Organic processing certification

We also support small lot Private Brand and OEM.

■

Address
7-97, Oihara, Yao City, Osaka, 581-0092, Japan 581-0092, Japan

■

TEL
+81(0)72-991-3564

■

FAX
+81(0)72-991-3574

■

Representatives
Etsuji Wada

■

Date of Establishment
1883

■

Capital
10,000,000 yen

■

Number of Employees
45 people

■

Industry
Foodstuffs, Animal Feed and Drink Manufacturing

■

URL
http://www.wadaman.com/



For more detailed information about our products or offers to act as alocal distributor,please fill out the following form.
Required item

※Unauthorized reproduction and/or reprinting of articles and photographs posted on this site is prohibited.
Usage Notes